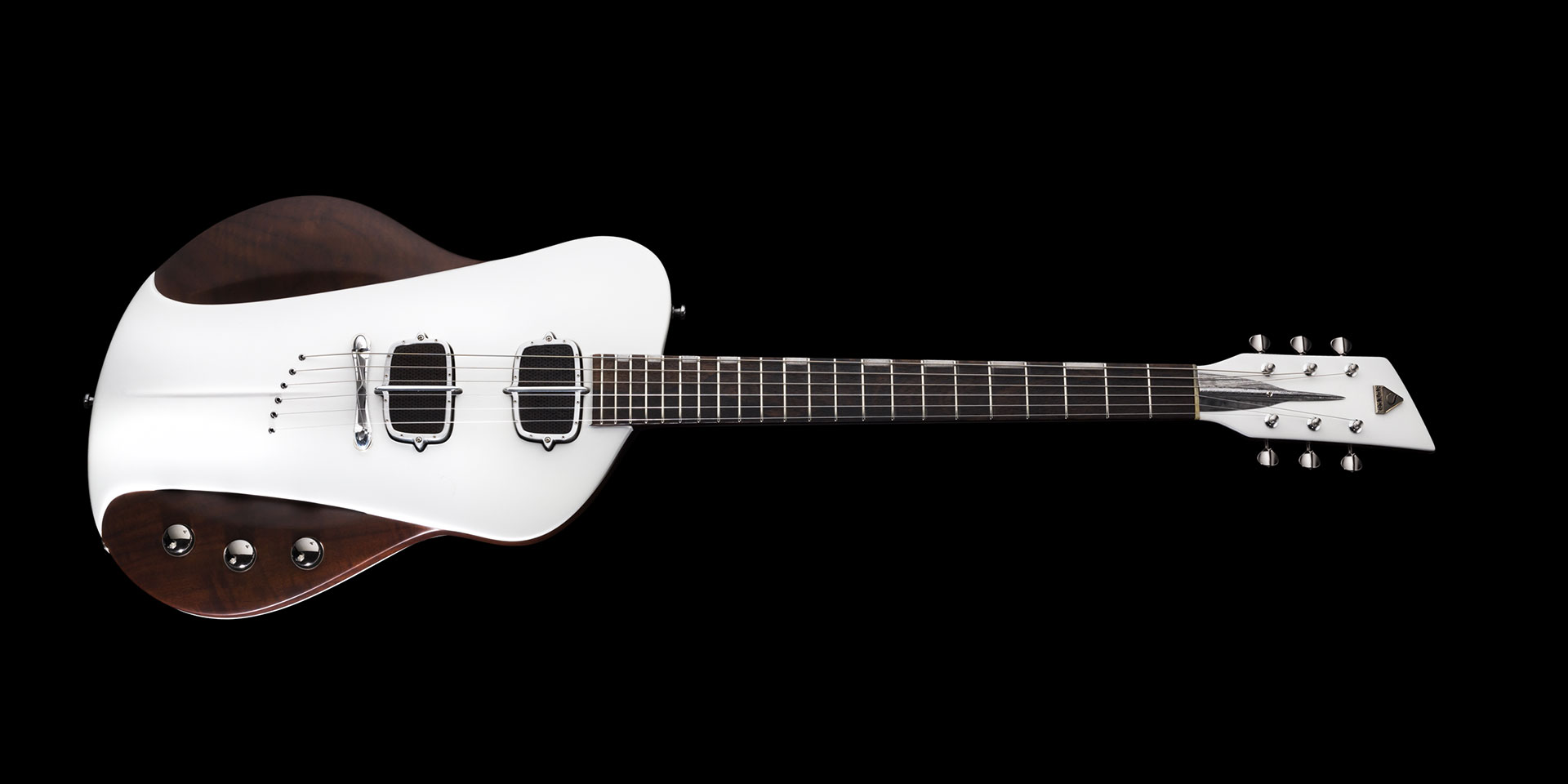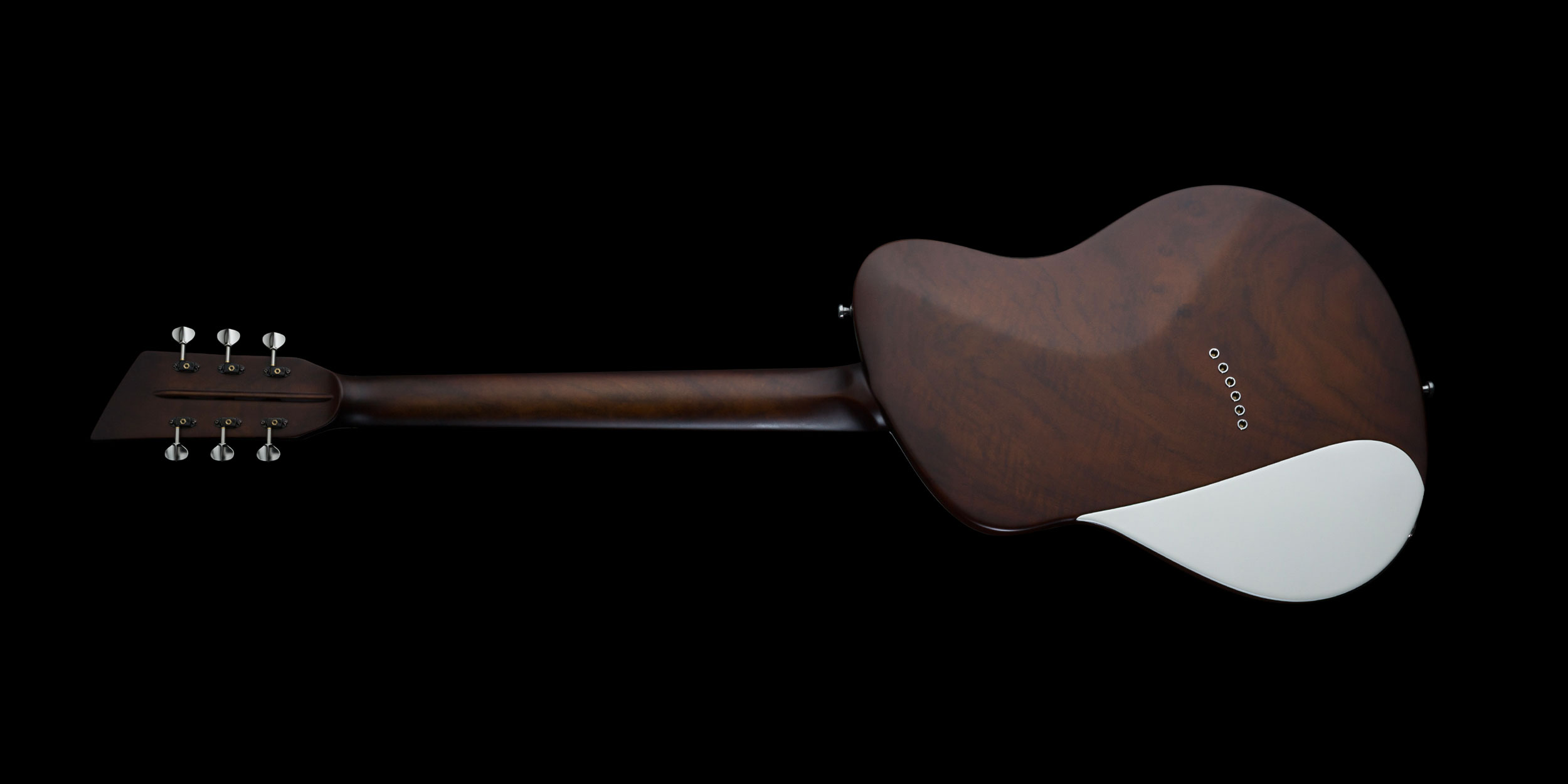 Form follows function... Form and function should be one
— Frank Lloyd Wright
Behind its apparent simplicity the ONE PIECE MASTER II is an incredible feat of engineering.
The "One-Piece Master II" is crafted from a carefully selected claro walnut slab, a very special wood that deserves unique treatment. To get the best from this outstanding wood, the "One-Piece Master II" is carved out in one single piece. The uncompromising construction method has been pushed to its limits with a "through body" fingerboard that literally becomes the soundboard of the instrument. The concave body and soundboard of the "One-Piece Master II" create a reverberation chamber that gives the instrument unequalled sustain and a unique resonance.
Luxurious coloring and grain patterns are the earmarks of Claro Walnut. Sonically it delivers a very pleasing balance of warmth, medium and bass. The "through body" fingerboard is made of one of the most visually appealing woods on the planet : the Ziricote. It has wonderful colors that intertwine vivid black ink lines with grays, golds, browns, olives and rust colors. Soundwise the Ziricote has a rosewood-ish, warm, "rock-n-roll" tonality.
The "One-Piece Master II" is an astonishing engineering achievement that breaks with convention at every step of the construction process.
BODY FEATURES
100+ year Claro Walnut slab
More than 35 years of drying
Moisture content down to 7%
One-piece construction
Concave body construction
Reverberation chamber
Strings through body
NECK FEATURES
"Through body" fingerboard / soundboard
Fingerboard / soundboard in ziricote
Scale length: 24'75"
Radius: 12"
Frets: 22
Width at nut: 43mm
Neck profile: Modern standard thin